Happy First Day of Summer! Are you already wondering how to keep your kids entertained? To beat the heat and the screens, we've compiled a list of 12 books for kids of all ages.
P.S – All books are linked, but if you'd rather not buy online, check out your local library or Kid to Kid!
#1 GOODNIGHT, GOODNIGHT, CONSTRUCTION SITE
Ages 2-3
This #1 New York Times best-selling board book will become a bedtime favorite with its gentle rhymes and lively animations.
Ages 1-5
A perfect read to teach your kids about the importance of sharing and friendship, this classic will be one of your kid's favorite books.
Ages 8-11
This exciting 21-book series teaches kids about critical events in history from 1912 to 2018. Your kids can read the series all summer and pass them along to others as they finish.
#4 The Seventh Most Important Thing
Ages 10-13
Touching on anger, art, redemption, and forgiveness, The Seventh Most Important Thing will teach kids there is often more than meets the eye.
Ages 12-18
About two girls on the cusp of their teen years, this award-winning graphic novel perfectly captures the summer where things change forever.
Ages 7-11
This 60-year classic is a kid favorite with vivid imagery and out-there characters exploring mature themes such as death and hope.
#7 BLACKOUT
Ages 3-6
The power goes out, and a family is forced to be together. No phones, no tv, just each other.
Ages 13-17
If you had the chance to change your future, would you? This teen sci-fi tale is a soon-to-be Netflix movie with Black Panther star Daniel Kaluuya. Read this book before the movie comes out!
Ages 5-7
From Maurice Sendak, illustrator of Where the Wild Things Are, this book captures the wild imagination of a child as the sun sets and the moon rises.
#10 Thunder Boy Jr.
Ages 2-5
Celebrating the unique relationships between father and son, Thunder Jr. tells the story of a boy struggling to make a name for himself.
Ages 6-8
From the creator of Captain Underpants comes this New York Times bestselling series about bad guys who want to be good. Recently adapted into a movie, read a few of these books with your little ones, then watch the film for family movie night.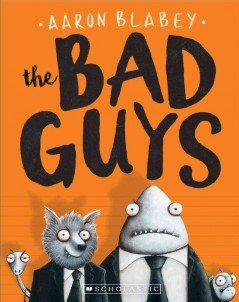 Ages 9-12
This classic tale is being made into a live-action movie by Disney, coming out later in 2022. So read the classic story with your kids this summer to prepare for the movie!
Happy Summer and Happy Reading! 📖